My incredible husband and I celebrated our 6-year wedding anniversary this past weekend! I find myself – especially in these moments – feeling even more committed to helping others have the relationship of their dreams, too.
Which is why I want to let you know that enrollment in my Spring Into Love Program ends this Thursday. It's designed to give you crystal clear and immediate feedback on where you truly are right now on your journey of having the relationship you truly want.
If you've been thinking about this program and wondering what it can do for you, I'd like for you to read what one of my clients shared about her experience with Jove and me this past weekend.
Here's a hint: she said it was pivotal in opening the door for a better relationship than she's ever had in her life! Whoa. That's serious stuff. Check it out below…
P.S. If you already know you're ready to dive in to the Spring Into Love Program and transform your relationship experience, you can click here to register now. 🙂
Teri's story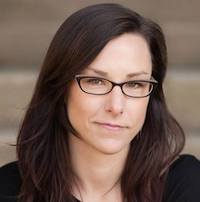 Before working with Jove and Jana, I had a lot of clarity on what I wanted. And I was able to even envision it to a certain degree, but I kept "settling" for good enough… and I wasn't even always aware when I was doing it. I think deep down I was scared. What if I wasn't attractive enough? What if I didn't really know how to BE in my ideal partnership? What if I said or did the wrong things and pushed him away?
I had a strong feeling that I needed to work with Jove and Jana. I didn't know exactly what I would learn there, but what I got was the absolute perfect primer for meeting the right guy.
Jove related to me in the ring just like I was asking the universe for in terms of a relationship. He was connected with me, but not in a jealous way. I was not upset when he paused to connect with Jana (who was outside the ring). He followed me and it was flattering. He was grateful for the gifts I gave him (like grass, his favorite kind of treat – peppermints!, and tender affection), without being needy or pushy for more. He made me feel proud to be standing by his side.
One of the most helpful parts of this experience for me was that it really removed the fear of not looking attractive enough from the equation. I simply didn't have to worry about my appearance in the ring. Jove certainly didn't care, so I could just focus on what I was learning and how I was feeling in the moment.
With that barrier out of the way, I was able to viscerally experience the true love I desire. So when a guy comes along who's right for me I won't have to freak out, because I know I'll recognize his "rightness" for me immediately.
My session with Jove and Jana gave me the missing piece I was searching for. It's like I crossed through a threshold – this confidence is my new norm.
I am so grateful for the work I did with Jana and Jove do and highly recommend it for anyone who's ready to have the kind of relationship they really want.
You're invited!
I'd be honored to help you do what Teri did and discover the missing piece you need to finally attract the relationship you desire. Don't let your fears, doubts, worries, upper-limit problems, etc. get in your way! You deserve to experience a whole lotta love.
This is the last day to join The Spring Into Love Program!
If you want to learn more about the program details before you join us, just head over here.
Or, if you know the time is right for you now, click below to register today:
Jove and I can't wait to hear from you!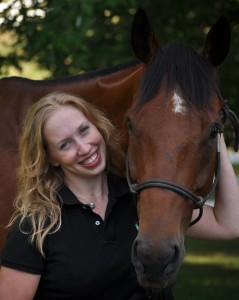 Comments
comments