You may have noticed that you haven't heard from me in a little while…
A lot has changed in my life… and I've really been holding back sharing it with you… I wasn't even sure I should share this news with the people on my list. I had all sorts of fun "upper-limit problems" that crept in, not the least of which is that I worried some of you may be uninterested, unamused, or perceive this as somehow exploitative.
But it occurred to me (after chatting with my friend/accountability buddy/intuitive guide – thank you, Teri!) that this is a HUGE part of my life, and so are you – and therefore, it just makes sense to combine the two. She told me that one of the things that inspires her and my clients most about me is my willingness to be open and share my heart and what's happening in my life. And I know that what I'm learning from this new experience in my life will make its way into the articles I share with you anyway…
So… without further ado – here's the big unveiling: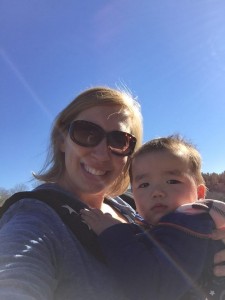 (Gotta love the selfies, right?!)
Pictured above is me holding Zi (pronounced like the letter "z") – our beautiful little boy, who we adopted from China late last year. Isn't he precious?
I promise not to inundate you with adorable pictures of my little one, but I will share the bits of wisdom, inspiration, and joyful baby grins as we go… I feel I would be remiss not to.
That's my big news! I'd love to hear what's going on with you in your life, so share in the comments below or contact me privately, ok?
Comments
comments