How to work with me:
Do you feel like you used to be so much in love, but now you barely communicate?
Do you hate the fact that he never does anything romantic anymore?
Or do you feel like you're stuck in the same sorry routine—coming home from work, vegging out in front of the television and barely saying two words to each other?
You don't connect anymore and you rarely have sex. In fact, you've started to feel more like roommates than romantic partners.
Or maybe you long to BE in a relationship, but feel like you have certain issues you need to work through first—so that when you meet the right person, you're ready and open to whatever that entails.
Good news: There is a real, step-by-step program designed for you to get what you want… even if you find yourself muttering under your breath, "That's the problem, I don't even know what I want anymore…"
I (with plenty of input from Jove) designed this program with you in mind — a full six months of purposeful, one-on-one coaching around your relationships.
The goal:
To help you uncover the love in your life.
We'll identify:
The number one thing that's stopping you from having the relationship that you want.
How to reignite a smokin' hot relationship that sizzles and satisfies—and how to keep that flame alive.
What inner work you need to do in order to fully reconnect with who you are—so that you can bring your best self to the table in ANY relationship.
You'll receive:
Private weekly phone calls with just you and me
Unlimited email support whenever you need it
Assignments each week—created for you and you only
A book o' the month shipped to you once a month ('specially selected for you, by me)
What this ISN'T:
This isn't about waving a magic wand and making your relationship problems disappear forever.
Instead, this is about helping you understand why certain things are happening in your relationships—and empowering you to make the changes you need with confidence and clarity.
At the end of our six months together, you'll:
Feel clearer about the kind of relationship you want to have—and what you need to do NEXT to make that happen.
Feel energized to work on your relationship and give it the attention it deserves.
Have experienced HUGE shifts forward in all your relationships—including the one that you have with yourself.
If you're single, you'll know exactly what you need to do to put yourself out there in the best way possible—and attract the right person for you.

The dollars and cents:
This program has a mid-four-figure price tag, and is worth every penny. You can have the love life of your dreams. And you deserve to.
I feel like a totally new person… I feel solid and strong. I do believe I am brave. I am no longer embarrassed by any decisions I have made in life.

How did this happen?

How did I become such a brave, confident woman with far few secrets and hidden places? How did I become able to ask for what I want and get it? How did I get to the place of having fun in life even with shit happening around me? How did this happen? How did I create all of this?

I cannot believe this is all happening. I just pinch myself. I cannot believe the person I am today.

It is so amazing to me that I don't even have the words really. I do believe in the person I am today. I know she is strong and smart and attractive. I know she will flourish.

I just feel free. Everything seems different. It's kind of like a switch was flipped.

I am so very excited about everything. I am truly grateful that I brought you into my life. I am so thrilled that you have opened the universe up to me again.

Thank you for showing me the possibilities.

– Pam D., Ebensburg, PA
The freebie:
Want a taste of working with me?
Schedule a free Uncover the Love 45-minute call with me.
We'll jam on what doesn't feel right for you in your life and relationships right now—and I'll give you some concrete ways to improve things overnight.
Simply click the button below and get your session scheduled today. This one's on me! 🙂
Here's to a blissful life filled with love and laughter!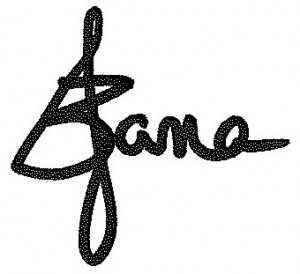 P.S. You may have come to this page looking for information on my retreats with horses. At the moment, I am not offering this service, as I recover from the loss of my sweet heart horse, Jove. When I am ready to make this option available again, I will update this page. In the meantime, please check out my 12-part blog series called Lessons from Jove. Thank you for your understanding.